LINDA GRANT WINS 2020 WINGATE LITERARY PRIZE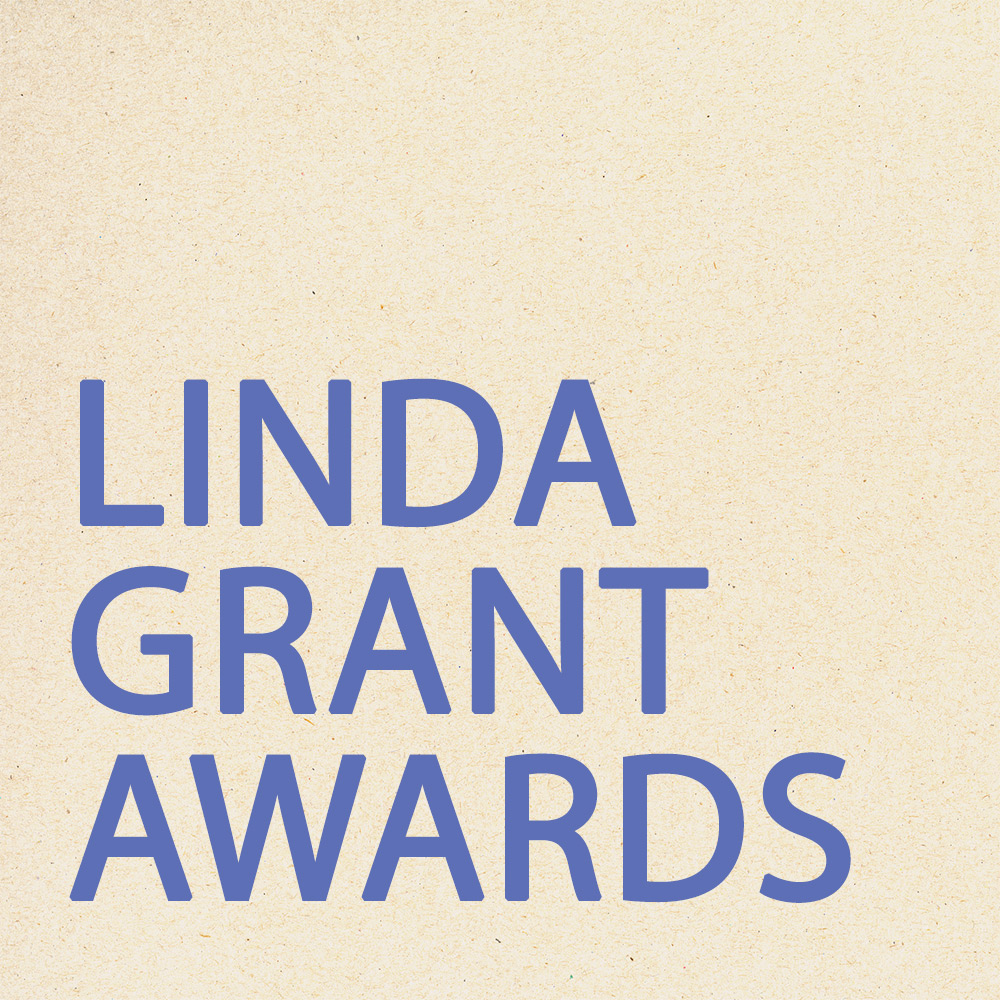 Linda Grant's compelling love letter to London life – A Stranger City – has won the 2020 Wingate Literary Prize.
Described by critics as a 'deeply important novel for right now', Grant's seventh novel, was chosen from a short list which also included: Kafka's Last Trial: The Case of a Literacy Legacy by Benjamin Balint; Liar by Ayelet Gundar-Goshen; Live a Little by Howard Jacobson; Inheritance by Dani Shapiro; Lake Success by Gary Shteyngart and The Photographer at Sixteen by George Szirtes.
Now in its 43rd year, the Wingate Literary prize, worth £4,000 and run in association with JW3, is awarded to the best book, fiction or non-fiction, to translate the idea of Jewishness to the general reader.
This year's judging panel comprised critically acclaimed novelist and lecturer Dr Roopa Farooki; educator, writer and broadcaster Clive Lawton OBE; past Wingate Prize winner Philippe Sands QC and award-winning novelist Kim Sherwood.
Chair of Judges Clive Lawton said: "A Stranger City is a superb piece of writing about London life and its complexity. Within a diverse and impressive short-list of books, all of which would have been worthy winners of the Wingate prize, A Stranger City very much felt like a work for the 21st Century and a coming of age for Jews in Britain.
"The U.S. has long seen Jews integrated very unselfconsciously into their narratives, but this happens far less in British culture – in literature, television and film. So, in general when you are looking at books about Jews in Britain, the characters are signalled in a much more obvious fashion. A Stranger City is a mature and honest portrayal of the Jewish experience in London without such self-conscious signposting.
"Set at a time when The Brexit referendum was making the capital's multiculturalism a much more contested concept, Jews are simply part of the novel's picture of contemporary life, not at the centre of all stories. In many ways this may be truer to the normal experience of most Jews today, living within their world, sometimes explicitly Jewish but often simply just Jews among a mixed crowd. Furthermore, the Jewish characters include both easily recognisable and classic long-resident London Jews, as well as more exotic recent Jewish arrivals from Iran, each of them shown in their own complexity.
"As judges, we were looking for excellence in writing and we all agreed this was a beautifully written book. It managed a complex narrative, juggling a rich variety of characters, all portrayed within a London we all readily recognised."
Speaking in response, Linda Grant said: "I have been writing books with Jewish themes since 1996, so it's been a long wait to finally win this most prestigious prize. I know, from having been a judge myself in 1998, the immensely high standard of work submitted and this year was particularly daunting, I've read several of the books on the shortlist so I was stunned to have even been considered let alone awarded the prize.
"In A Stranger City I wanted to write about the unease about the times we are living in, of those with an historic memory of always having to move on, of displacement and a complex sense of what exactly a home is. It goes I think for all Jews, but Jews are not the whole story – other immigrants have arrived and they have their own reality. That's what I wanted to write about. Thank you to the judges for this huge honour."
The Wingate Prize is the only UK literary prize of its kind and attracts nominations from all over the globe. Previous winners include Amos Oz, Zadie Smith, Oliver Sacks, Otto Dov Kulka and David Grossman.
Find out more:
WINNER OF THE WINGATE LITERARY PRIZE 2020 `A superb piece of writing about London life. Past Wingate winners include Zadie Smith, Amos Oz and David Grossman'


'[A] shimmering new novel . . . Grant's book is as much a love letter to London as a lament, an ode to pink skin after sunny days and lost gloves waving from railings' The Economist

'A compelling portrait of contemporary London, it's a novel fit for shifting, uncertain times' Suzi Feay, Financial Times

'A Stranger City feels like a very important novel for right now: no politically ponderous diatribe but a witty, sunlounger-accessible and deeply humanising story about people - about us - and the societal shipwreck we're stuck in' Evening Standard

When a dead body is found in the Thames, caught in the chains of HMS Belfast, it begins a search for a missing woman and confirms a sense that in London a person can become invisible once outside their community - and that assumes they even have a community. A policeman, a documentary film-maker and an Irish nurse named Chrissie all respond to the death of the unknown woman in their own ways. London is a place of random meetings, shifting relationships - and some, like Chrissie intersect with many. The film-maker and the policeman meanwhile have safe homes with wives - or do they? An immigrant family speaks their own language only privately; they have managed to integrate - or have they? The wonderful Linda Grant weaves a tale around ideas of home; how London can be a place of exile or expulsion, how home can be a physical place or an idea. How all our lives intersect and how coincidence or the randomness of birth place can decide how we live and with whom.